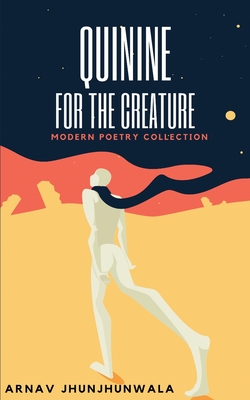 $7.99

Usually Ships in 1-5 Days
Description
---
A contemporary collection of poetry that spans two decades. The themes of love and relationship, dreams and desires are masterfully explored in these vivid and flavorful poems.
The creature within us needs the occasional medicine for relief which the interlinked themes explored in these poems attempt to provide. Love and relationships, and the state of affairs of the world are explored in inventive settings with a refreshing style. Deeply meaningful and optimistic poems about love and observations written eloquently compel you to introspect life and the world.
I picture a tree where little people grow,
Swaying towards the angelic glow,
Blue poppy fields with psychedelic meadows,
Embrace yourself, the starship comes ashore.
For the ones who never stop, but always pause to think.