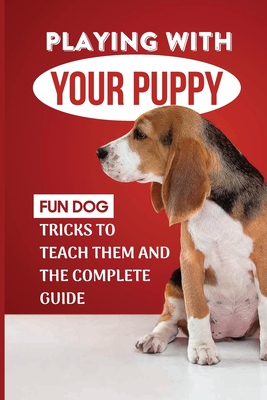 $9.99
Email or call for price
Description
---
Trick training will stimulate your dog both mentally and physically and be an excellent way to bond with your best friend.
Of course, all the tricks here are a lot easier to teach if your dog already knows basic obedience commands of "sit," "stay," and "down." Once it has those commands conquered, trick training is a snap. If your dog has not participated in a basic obedience class, now is the time to sign up.
Bet you never imagined your dog could accomplish such feats In this fun, easy-to-use trick-training guide, the author shows you how to teach your dog all sorts of great tricks that will strengthen your bond and bring you endless enjoyment.
From simple beginner moves for young pups to complex tricks for super-smart pooches, there's something in here for everyone, including tricks that teach your dog how to:
Shake, wave, and give high fives
Play scared and be brave
Fetch his dinner bowl
Retrieve your keys, mail, and phone
Ring a bell to go outside
Put away his toys
and more
Buy this book now and have fun with your dog and family.