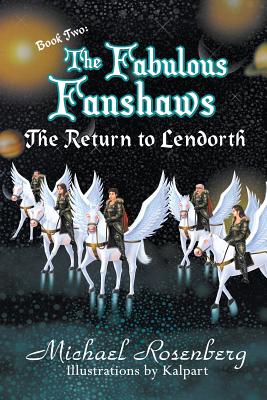 $8.95
Email or call for price.
Description
---
The Fanshaw Family has descended from a long line of knights, but has fallen upon hard times.
Walter is married to Gertrude and they have two children, Rupert and Geraldine. In the first book of the series, the Fanshaws find themselves transported into a parallel universe, where once again Walter is a knight in shining armour. But in this parallel world, the people have advanced technology while living in a medieval environment.
In Book Two, the children once again find themselves back in the world called Lendorth, and experience many adventures, including the discovery of an underworld group of people who had been hidden for many years.
Back home again, the family decides the only way to tell their story is to create a TV series, since otherwise no one would ever believe their strange stories
Michael Rosenberg began work as a messenger boy in London for a merchant bank. Fifteen years later, he was appointed to the board of directors. He later co-founded a healthcare services business that became a global business. He was involved in media and in TV for many years, and was an executive producer on a number of films. The author was awarded the OBE for services to exports, mainly relating to Asia, where he led a number of trade missions to encourage trade. In recent years, he has been a consultant and director for a number of companies listed on the London Stock Exchange. This is his eighth book, but until recently only wrote for young children.