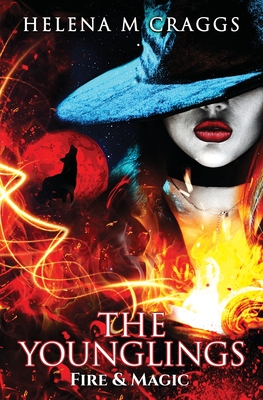 $15.58

Usually Ships in 1-5 Days
Description
---
"I adore this series. It's up with my favourite reads; 'From Blood and Ash' 'Discovery of Witches' and 'True Blood' for me."
Protecting innocents in the mortal world is not a job to be taken lightly, and life for the Keepers is spiralling back to Crazyville. The Supernatural Council has their back, but it's chaos out there.
Stranded spirits, rogue vampires and demons are bad enough, and now merciless witch hunters are stalking Millie.
Eve's angelic blood is like a siren call-one a tenacious vampire tracker cannot ignore.
Are things for the Keepers about to turn messy?
It's hard to know who's the good guy and who's the enemy. Monsters don't always have claws or fangs, and they're not always in the shadows. Sometimes they hide in plain sight.
Can the Keepers protect their own?
Praise from The Younglings: Fire & Magic
"This is a series that will stimulate your imagination whilst worming it's way into your heart. The characters are likeable, the plot is unique and well executed and now I want more "
"They're like a modern and way hotter Scooby squad. The writing continues to be my favorite part, crisp and to the point with dialogue that is actually believable for teens/young adults."
"Beautifully written, the story so immersive, compelling and magical."