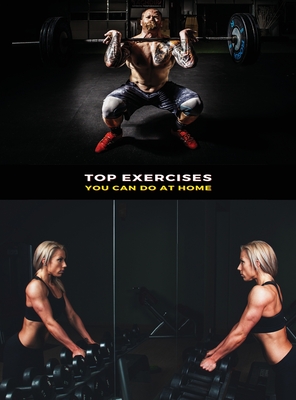 $29.90
Email or call for price.
Description
---
>>> *** HIGH QUALITY BOOK ***
TOP PHYSICAL EXERCISES EXERCISES YOU CAN DO AT HOME - WORKOUT BOOK FOR MEN AND WOMEN
The Best Beginner Exercises To Do During Home Workouts - Fitness, Gym And Bodybuilding
Rigid Cover - Hardback Version - Italian Language Edition - Printed In The USA.
Besides having a color cover, this book is entirely printed in 8.5 x11 (therefore, more convinient to browse). This gives a more professional and pleasant aspect.
ARE YOU A BOOK RESELLER?
Do you want to offer an extraordinary reading experience to all your customers? Restock your store now Your readers will be totally satisfied of this book and will even thank you...
We guarantee you an extreme quality: both in the book structure and in the informations inside. Order your copies today