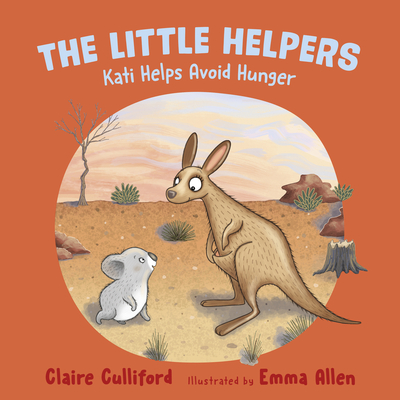 $8.99
Email or call for price.
Description
---
A new series of climate-conscious children's books.
Kati is a kangaroo and she enjoys hopping around the Australian woodland. Kati has a koala friend called Keli. Kati is shocked to hear that Keli is running out of eucalyptus leaves to eat. What can a kangaroo do to help? Brave Kati has an idea to help her friend find the food he needs.
Kati Helps Avoid Hunger is part of the Little Helpers series, written to support the United Nations' Sustainable Development Goals. With fantastic, colourful animal characters, the stories show children how helping each other and their environment can be lots of fun
PRAISE FOR THE LITTLE HELPERS SERIES
"Engaging and educational" People's Trust for Endangered Species
"Wonderful" Peter Hylands, President, Australian Wildlife Protection Council
"Truthful and inspiring" Emma Girvan, PR and Communications, The Australian Koala Foundation
"Beautiful" Anne Rowberry, Chair of The British Beekeepers Association
"Educates and inspires" Iglika Trifonova, Chair of APECS Bulgaria
"Fun and engaging" Jason McCartney, MP for Colne Valley
"Really engage s] children and provide s] a platform for them to explore some really big questions" Debbie Kelly, Principal, Beaumont Park Academy
"We love Claire's characters" Rufus Bellamy, Manager, David Bellamy Conservation Award Scheme
"Fun and accessible" Joe Eisen, Executive Director of the Rainforest Foundation UK
THE LITTLE HELPERS SERIES
Hector Helps Clean up the Park
Penny Helps Protect the Polar Ice Caps
Tyler Helps Find a New Home
Paula Helps Prevent Air Pollution
Kati Helps Avoid Hunger
Bella Helps Increase Pollination
Eddie Helps Locate Water
Pan Pan Helps Shelter From Acid Rain