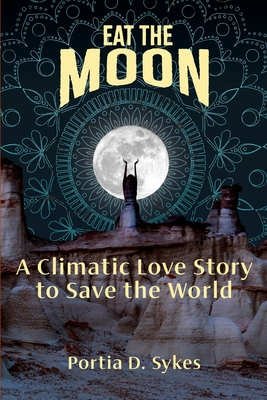 Description
---
EAT THE MOON: A Climatic Love Story To Save The World
Colton James Miller, a young virgin cowboy, finds it hard to ignore his anxiety about the future while his family's oil and gas business struggles.
Free-spirited yet jaded, Saffron Jolie LeMay seeks inner peace from her fears in a commune, praying for guidance. Their "opposite" worlds collide during a fateful superstorm on Navajo Lake. Facing life changes, increased chaos, and the knowledge that the climate is destabilizing, they divinely envision the best way to survive and thrive.
Together, they dare to ask, "How will the world come back from the brink?"
Set in the near-future in Aztec, New Mexico, this provocative first book of The Hot Mess series blends scientific facts, spirituality, humor and music with real-life solutions, inspiration and Tantric sex. Like alchemy, EAT THE MOON weaves a balance of Light and Dark into a pattern that is informative and transformative, thoughtful and playful, as well as poetic and erotic.
If you've been avoiding the subject of climate change, this vivid love story intentionally aims to make it more palatable. Bon App tit