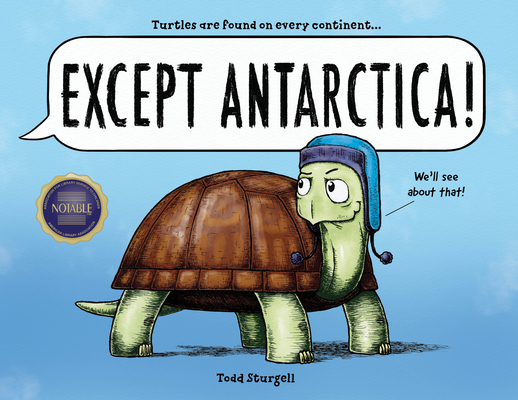 $17.99
Email or call for price.
Description
---
Delightful and hilarious.--Kirkus Reviews, STARRED Review
Turtles are found on every continent EXCEPT Antarctica. But not for long Follow along as a rogue group of determined animals embark on an adventure (and defy their flustered narrator in the process) in this funny animal picture book for kids
When the narrator explains that turtles are found on every continent except Antarctica, one determined turtle sets out to prove him wrong. After recruiting other non-Antarctic animals along the way--much to the narrator's dismay--turtle and his friends travel through fields, forests, and cross an entire ocean to reach their goal. But what exactly do they do once they get there?
This nature-documentary-gone-wrong is a gleefully funny lesson in determination, and includes educational backmatter and lots of animal fun facts