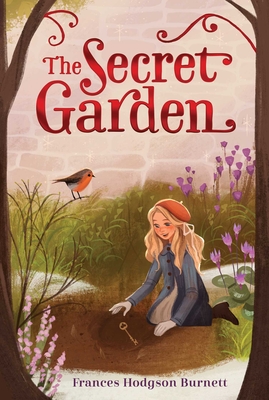 Description
---
Frances Hodgson Burnett's classic story of a little girl, a mysterious hidden garden, and the healing power of nature is back with a beautifully redesigned cover.

When Mary Lennox is orphaned, she's sent to live at her uncle's manor on the Yorkshire Moors. There, the spoiled Mary, mockingly known as Mistress Mary Quite Contrary, at first finds life at Misselthwaite Manor to be dull. Most of the time, her uncle is either traveling or keeps to himself. And the house's many rooms are cold and quiet, though she sometimes hears the sound of crying at night.

But the grounds around the manor are a different story. In them, she discovers a secret garden, surrounded by walls and locked with a missing key. With the help of some new companions, Mary is determined to discover a way inside and bring the garden back to life. And in the process, Mary might transform more than just the garden.
About the Author
---
Frances Hodgson Burnett (1849–1924) was born in Manchester, England, but moved to America as a teenager. A gifted writer from childhood, Burnett took to writing as a means of supporting her family, creating stories for Lady's Book, Harper's Bazaar, and other magazines. Though she began writing novels for adults, she gained lasting success writing for children. She is best known for Little Lord Fauntleroy (1855–1856), A Little Princess (1905), and The Secret Garden (1911).