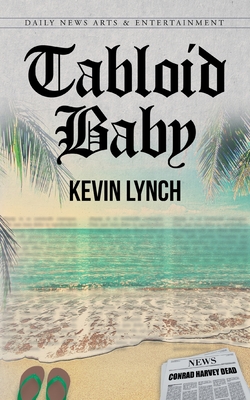 Description
---
When famed television producer and celebrated Aspen luminary Conrad Harvey dies in Florida, the assignment gets dumped into the lap of sardonic beat reporter Bernard "Mac" McCaffrey. Only Harvey himself isn't the story. It's his bombshell daughter, Roxanne, who's been spotted crashing Alcoholics and Narcotics Anonymous meetings in the Sunshine State. As the sole heir to the Harvey fortune, Mac is sent to investigate Roxanne's well-being and the status of the old man's estate.
Stocked with a suitcase full of Hawaiian shirts and a seemingly limitless expense account, Mac finds himself reporting on a different story altogether as he navigates an unforgettable cast of misfit newspapermen, crooked cops, private eyes, questionable sources, and one captivating heiress.
Set against the boozy and sun-soaked canvass of South Florida, Tabloid Baby is the first novel from former entertainment journalist and National Enquirer staff reporter Kevin Lynch.