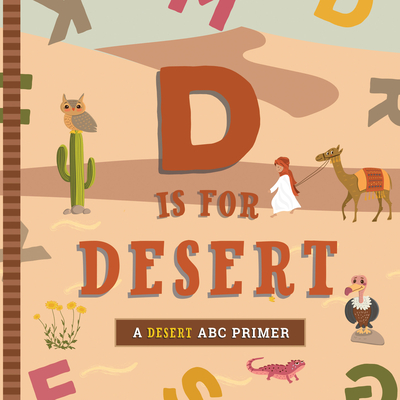 Description
---
A is for armadillo
B is for bedrock
C is for cactus . . .

With E for erosion, I for iguana, and P for prickly pear, going from A to Z has never been more fun in the sun! Take an alphabetized trip through the dunes and discover the plants, animals, and weather patterns that make the deserts of the world so amazing!
 
About the Author
---
Ashley Marie Mireles was born and raised in the heart of California's Central Valley, where her time visiting the library blossomed into a career in publishing. She currently lives in Fresno, California, with her boyfriend of seven years and their terrier.
Praise For…
---
"A solid introduction to deserts that will also help small children develop alphabet knowledge. (Informational board book. 1-4)"
 - Kirkus Reviews