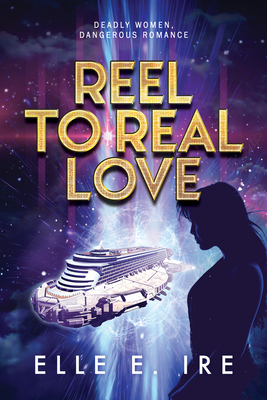 Description
---
Elaine never expected to fall for a computer-generated companion—but are Ricky's feelings really artificial?

Finding the right romantic partner is always a challenge—especially when your first spouse turns out to be a greedy, business-obsessed hardass who winds up on her CEO office floor with a bullet through her brain. After the murder of her first wife, Elaine is ready for a vacation and a solid relationship with a woman who only has time for her. Thanks to some found alien technology, Elaine can get what she wants… sort of. Okay, so a computer-generated tangible holographic image of a twentieth-century film star is about as far from "solid" as it gets. But as her themed pleasure cruise on a passenger starliner progresses and an additional plot to murder Elaine reveals itself, she finds herself inexplicably drawn to her fantasy companion. Ricky might be the result of exceptional programming, but she proves to be more than the sum of her particles. She shows Elaine more affection, and eventually more protection, than any so-called "real" woman in her life ever has, leaving Elaine to wonder—are Ricky's feelings for her truly artificial? Or is this Reel to Real Love?
About the Author
---
Elle E. Ire resides in Celebration, Florida, where she writes science fiction and urban fantasy novels featuring kickass women who fall in love with each other. She and her spouse run several writing groups and attend and present at many local, state, and national writing conferences. When she isn't teaching writing to middle school students, Elle enjoys getting into her characters' minds by taking shooting lessons, participating in interactive theatrical experiences, paying to be kidnapped "just for the fun and feel of it," and attempting numerous escape rooms.