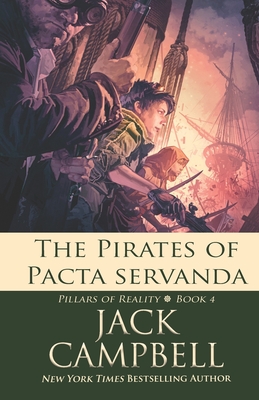 $15.00

Usually Ships in 1-5 Days
Other Books in Series
This is book number 4 in the Pillars of Reality series.
Description
---
"The world feels oddly strained, like a line pulled too taunt and apt to snap, smashing everything in its path." Master Mechanic Mari and Mage Alain have survived every attempt to stop them, but their enemies are determined to kill Mari, the only one who can save her world from a storm of destruction. As armies begin to gather and cities seethe with tension, Mari, Alain, and their friends must prepare to confront the storm in the place it first appeared: the broken kingdom of Tiae. The dangers facing them demand perilous raids, tough battles, and more than a little piracy. Beating the Mechanics Guild and the Mage Guild that have controlled the world of Dematr for centuries will require an unprecedented alliance under Mari's command of rebellious Mechanics, Mages, and common folk who know that together they can change the world, but separately they will all lose.
About the Author
---
"Jack Campbell" is the pseudonym for John G. Hemry, a retired Naval officer who graduated from the U.S. Naval Academy in Annapolis before serving with the surface fleet and in a variety of other assignments. He is the author of The Lost Fleet military science fiction series, as well as the Beyond the Frontier continuation of The Lost Fleet, spin-off series The Lost Stars, the Stark's War series, and the Paul Sinclair/"JAG in space" series. His short fiction appears frequently in Analog magazine, and many have been collected in the three Jack Campbell ebook anthologies, Ad Astra, Borrowed Time, and Swords and Saddles. The Pillars of Reality is his first epic fantasy series. He lives with his indomitable wife and three children in Maryland.