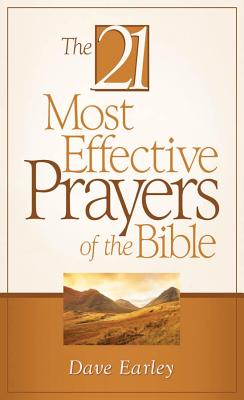 $4.99
Email or call for price.
Description
---
Want to know how to pray? Use the Word of God as your guide! This easy-to-read volume studies twenty-one heartfelt prayers from the Bible that produced results. The 21 Most Effective Prayers of the Bible speaks to believers of all ages, backgrounds, and maturity levels with an uplifting message: that the prayers of the Bible are prayers for us today. Not an exhaustive, scholarly study, this very readable volume investigates twenty-one heartfelt prayers that produced results.
About the Author
---
Dave Earley is pastor of Grace City Church in Las Vegas, Nevada (www.gracecityvegas.com). He is the author of 18 books and serves as online professor for Pastoral Leadership and Evangelism for Liberty University. More importantly, he is the husband of Cathy and the father of Daniel, Andrew, and Luke.