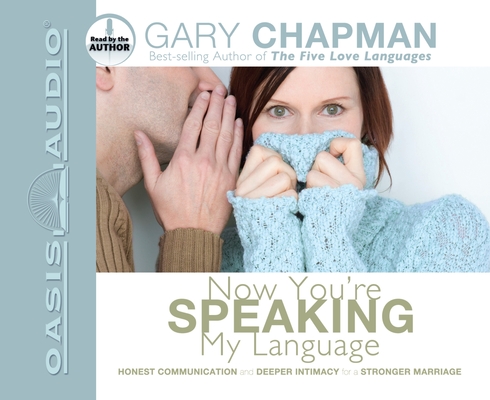 $24.99
Email or call for price.
Description
---
What are you communicating to each other? Does your spouse hear what you say but not what you mean? Are you tired of misunderstandings and conversations that go in circles but get you nowhere? Do you long for a marriage where honesty clears the air in your home, making your relationship with each other and with God a more seamless, less tiring experience? The secret is in seeking to truly know the person you married. And in the real-life flow of this audio book, you'll find this out and more. You'll unravel the mystery of your differences. You'll plumb the well of your mate's emotions. You'll discover the plan God had in mind when He put you together. That's what happens when you start speaking each other's language.
About the Author
---
Gary Chapman, author of such best-selling books as The Five Love Languages, has helped millions like you develop their communication skills, resulting in marriages that are models of intimacy, respect, and shared purpose.
Praise For…
---
"Listeners in all types of marriages will be encouraged by this winning relationship guide from speaker and author Gary Chapman. Extending the practical wisdom found in his "love languages" books, he explains how to create all the types of intimacy that a strong marriage needs. Chapman's Christian foundations are obvious, but it's the sophistication and helpfulness of his thinking that are the most memorable characteristics of his work. He offers outstanding insights and advice on communication styles that are too passive, too domineering or critical, too logical or emotionally blunted, and too avoidant or unresponsive. Chapman's enjoyable speaking style is down-to-earth. He's a comfortable and humble authority who takes a backseat to his faith and to a plethora of immensely useful ideas." 
T.W. Winner of AudioFile Earphones Award © AudioFile Portland, Maine