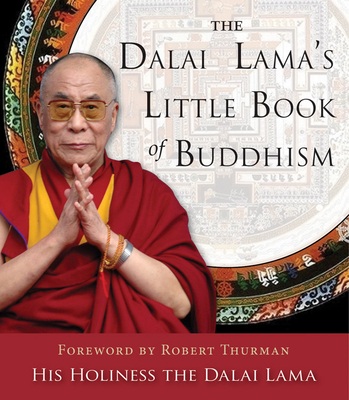 $12.95

Usually Ships in 1-5 Days
Description
---
"The essence of all spiritual life is your attitude to others." --His Holiness the Dalai Lama
With clarity and candor, the Dalai Lama expounds on the core teachings of Buddhism. Fusing ancient wisdom with a modern sensibility, he gently encourages each of us to embrace lives of love and compassion; to embrace individual responsibility.
His pithy reflections encourage us to rid ourselves of preoccupation with the ephemera of daily life and to find refuge in Buddha, Dharma, and Sangha.
Inspiring, provocative, and thoughtful, this slim volume will be read and treasured for years to come.
About the Author
---
Tenzin Gyatos, His Holines the XIV Dalai Lama, is the exiled spiritual leader of the Tibetan people. He is widely rrecognized as an advocate of world peace and has received many honors, including the Nobel Peace Prize in 1989.

 Robert A.F. Thurman is the Jey Tsong Khapa Professor of Indo-Tibetan Buddhist Studies in the Department of Religion at Columbia University, President of the Tibet House U.S., and President of the American Institute of Buddhist Studies. 
Praise For…
---
"…gems of advice enlightening both head and heart". -Robert Thurman
— Reviews