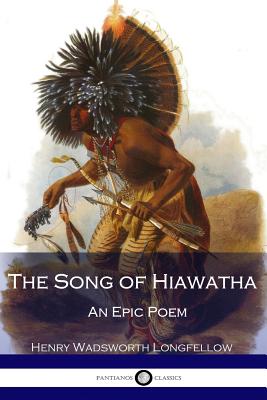 $8.98
Email or call for price.
Description
---
The Song of Hiawatha tells a moving and unique story of heroism and tragedy in an Ojibwe tribe steeped in Native American heritage.
A renowned scholar, poet and educator in the United States, Henry Wadsworth Longfellow held an abiding interest in the lives and customs of the Native American peoples. He would voraciously study their culture, learning the things which the tribes held highly in their men and women, and the customs they practiced. From his personal observations and reading, he began to draft the Song of Hiawatha.
The story is set in the Pictured Rocks wilderness, which straddles the southern shores of Lake Superior. It sensuously recounts the thoughts, emotions of the characters, and the beauty of their natural surroundings. We come to regard Hiawatha as a noble man; resourceful, brave, and capable of great passion regarding his romantic interest Minnehaha.
While Hiawatha's tale draws much inspiration from the oral traditions of passing down legends which was common among Native American peoples, the story itself is an original work in the spirit of American romanticism. Published in the 1850s at a time when the Native American tribes still held sway over vast swathes of the United States, The Song of Hiawatha stood tall in American literature for its respect and regard of a people who were increasingly oppressed by ever-expanding colonialism.