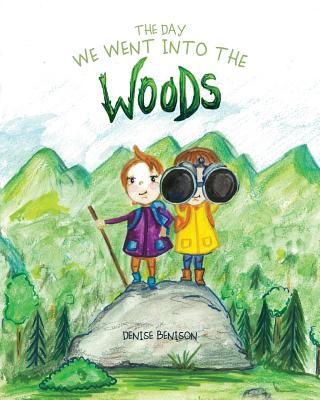 $11.99

Usually Ships in 1-5 Days
Description
---
"Let us tell you about the day we went into the woods.
It had some creatures doing things you never thought they could.
We'll share our tales from one to ten - and keep you on your toes
Could it be true? That's up to you. Find out how the story goes..."

The Day We Went into the Wood by Denise Benison is a children's picture book about two children who go into the woods and witness, through varying senses, many animals engaging in humorous and entertaining behaviour. With strong rhyme and consistent partners of writing, the children encounter one beaver, two skunks, three bears, four moose, five trout, six hares, seven deer, eight crows, nine sheep, and ten squirrels, all up to different activities in the woods.