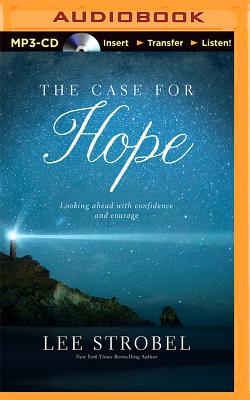 $14.99
Email or call for price
Description
---
Can you really trust in hope? Lee Strobel proves that you can
Lee Strobel's trademark investigative style paired with an uplifting message of the hope found in Jesus Christ makes this the perfect gift for any Strobel fan at any time of year. Lee's timeless message walks readers through why holding on to hope is so crucial, why we can trust in the hope of Jesus Christ, and how that hope can change their lives for the better.
Lee Strobel has already helped millions delve deeper into their faith and investigate the how and the why of what they believe. His cases for a creator, Christ, and faith are air-tight and convincing to even the most stalwart skeptic, which is why we know that The Case for Hope is sure to inspire and ignite hope into the hearts of those who thought they were without hope.
This gift book will be the perfect present for any occasion--be it a holiday or just as a pick-me-up for someone struggling.