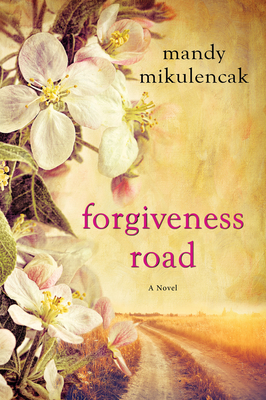 $26.00
Email or call for price.
Description
---
From the acclaimed author whose historical fiction has been compared to The Help, comes a powerful and ultimately uplifting novel that tells the story of three generations of women in 1970s Mississippi after their lives are thrown into upheaval when a dark secret is brutally exposed . . .
 
On a hot, humid July morning, sixteen-year-old Cissy Pickering calmly and deliberately shoots her father in the back.
 
To their Mississippi community, the death of well-regarded attorney Richard Pickering is a fascinating scandal. To Cissy's distraught mother, Caroline, it's an unforgivable crime. But in Cissy's troubled mind, it was the only way she knew to save her younger sisters, the two people she loves most in the world.
 
Janelle Clayton, the family's matriarch, has kept her distance from her daughter, Caroline—a fact she now regrets—yet she hopes to do right by her granddaughter, whom she believes implicitly. When Cissy is remanded to the Greater Mississippi State Hospital, new revelations drive her to retreat from reality. It will fall to Janelle to become Cissy's advocate and rescuer. And over the course of an unlikely road trip, Janelle and Cissy will confront the truths they've hidden from the world and themselves—finding courage, resilience, and a bond tender and tough enough to transform them both.
 
"Mikulencak tackles the complex ramifications of abuse, from unwanted notoriety to complex questions of who is responsible, with grace and empathy. . . . Forgiveness Road is haunting and poignant."
—Booklist
About the Author
---
Mandy Mikulencak has been a writer her entire working life. First, as a journalist then as an editor and PR specialist for two national nonprofits and a United Nations agency. Today she lives in the mountains of Southwest Colorado with her husband. Readers can visit her website at www.mandymikulencak.com.
Praise For…
---
Praise for The Last Suppers
 
"In this novel of compassion, readers will find a humanizing light in a normally dark place."
—Booklist
 
"The Last Suppers held me riveted from the first page to the last, a gorgeous novel that finds beauty in the most unlikely of places. This story has the social conscience of The Help, the unflinching honesty of The Shawshank Redemption, and a wholly original heroine whose humanity will touch your heart as she cooks her way to redemption."
—Susan Wiggs, #1 New York Times bestselling author
 
"A haunting study of race relations, compassion, and mystery. A must read."
—Library Journal (Starred Review)
 
"A taut page-turner . . . had me in its grips to the shocking end of a well-crafted,
gripping story."
—Anna Jean Mayhew, author of The Dry Grass of August
 
"A serious book, beautifully written . . . compelling and very very real."
—The New York Journal of Books
 
"Filled with heart and reverent solemnity, despair and hope, Mandy Mikulencak's writing is a sensitive, thoughtful narrative about finding freedom beyond the boundaries of what we believe of ourselves and of our past. With captivating characters, a unique premise, and set in sultry Louisiana, this story is as rich and enticing as the last suppers prepared, one you will want to linger over until the very last page."
—Donna Everhart, author of The Education of Dixie Dupree
 
"Unrestrained in its honesty, this is one novel that will keep you thinking long after the last page is read."
—Historical Novels Society