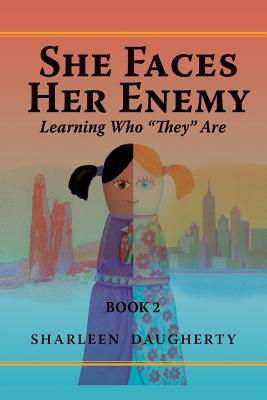 $17.00

Usually Ships in 1-5 Days
Description
---
She Faces Her Enemy, the second book of the Double Doll series, is a tale about taking chances, starting over and over again as the author moves through life finding success, joy, and unexpected obstacles. It is about love and trust and betrayal and resentment and, as the title notes, facing the roadblocks that the universe puts in our way. One of the memoir's central themes, a narrative thread that will resonate with many readers, is that whether our enemies are outside forces, ghosts, memories from our past, or dysfunctional elements of our own psyche, none of us has to face them alone.


-Excerpts from the Foreword written by Anne Hillerman, author of: Song of the Lion and the best-selling Leaphorn/Chee/Manuelito mysteries
Instead of asking her Navajo subjects to shape-shift to conform to preconceived Anglo ideas about them, Sharleen Daugherty shape-shifts herself like the double doll fo her childhood, becoming a person of entirely rehabilitated values with their mediation. Immersing herself in Navajo culture, Daugherty learns from them with humility, and feels through their dilemmas with compassion.


-Diana Hume George, author of the Lonely Other: A Woman watching America
About the Author
Sharleen Daugherty, like the "double doll," has turned her life upside down multiple times. She left New Mexico in 1959 and moved east, eventually owning a computer consulting business in Pennsylvania. By 1994, Daugherty has moved back to the Southwest and started a company that promoted Navajo artisans. The latest turn came in 2005 when Sharleen became a published author.