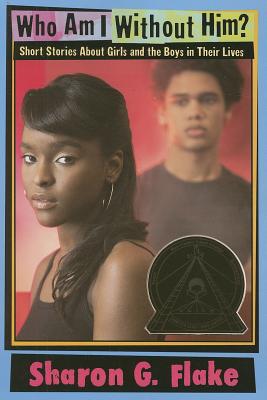 $8.99
Email or call for price.
Description
---
A powerful, provocative short story collection about teens in love, from award-winning author Sharon G. Flake.

There is "The Ugly One," whose only solace comes when she is locked inside her own head. In "Wanted: A Thug," a teenager seeks advice on how to steal her best friend's bad-guy boyfriend. And then there's Erika, who only likes white boys.
​
Sharon Flake takes readers through the minds of girls trying to define themselves while struggling to remain relevant to the boys in their lives. This is a complex, often humorous, always on-point exposition of black youth resolving to find self-worth . . . any way they know how.
About the Author
---
Sharon G. Flake has an international reputation as a top author for children and young adults. Her breakout novel, The Skin I'm In, established her as a must-read author among middle and high school students, parents, and educators. She has spoken to more than two hundred thousand young people, and hugged nearly as many. Flake has penned nine novels, numerous short stories, plays, and a picture book entitled You Are Not a Cat.

Her work has received numerous awards, such as the Coretta Scott King Honor award and the YWCA Racial Justice Award, and her books have been named to many prestigious lists, including Kirkus Review's Top Ten Books of the Year, Best Books for Young Adults by the American Library Association, Top Ten Books for the Teen Age by the New York Public Library, Top Twenty Recommended Books to Read by the Texas Library Association, 100 Books Every Teenage Girl Should Read, and Booklist Editor's Choice, among others. She lives in Pittsburgh, Pennsylvania. For more information, go to sharonflake.com, or follow her on Twitter @sharonflake.
Praise For…
---
"Characters are vividly present, as each story seems to jump into life exploring not just the sexual tension, but race and class as well. Honest and valuable."—Kirkus Reviews

"The often-painful stories paint believable pictures of urban teens from a variety of backgrounds."—Publishers Weekly