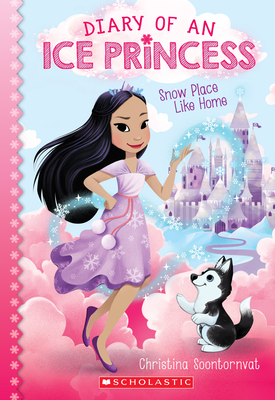 Other Books in Series
This is book number 1 in the Diary of an Ice Princess series.
Description
---
A brand new, fun filled chapter book series that answers the question: What if Frozen's Elsa went to regular school?Princess Lina has a life any kid would envy. She lives in a massive palace in the clouds. Everyone in her family has the power to control the wind and weather. On a good day, she can even fly! She loves making lemons into lemon ice, riding wind gusts around the sky, and turning her bedroom into a real life snow globe.There's just one thing Lina wants: to go to regular, non-magical school with her best friend Claudia. She promises to keep the icy family secret under wraps. What could go wrong? (EVERYTHING!)
About the Author
---
Christina Soontornvat is the author of two Newbery Honor books A Wish in the Dark and All Thirteen, which also won the Kirkus Prize and a Sibert Honor distinction. She is also the author of Scholastic's beloved fantasy series Diary of an Ice Princess, and the picture books The Ramble Shamble Children, The Blunders, and Simon at the Art Museum. Christina holds a B.S. in Mechanical Engineering and a master's degree in Science Education. She spent a decade working in the science museum field, where she designed programs and exhibits to get kids excited about science and STEM. Christina lives in Austin, Texas, with her husband, two young children, and one old cat. You can learn more about her work at soontornvat.com.