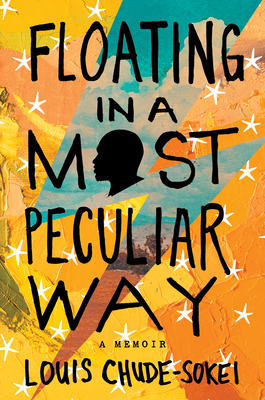 $27.00
Usually Ships in 1-5 Days
Description
---
The astonishing journey of a bright, utterly displaced boy, from the short-lived African nation of Biafra, to Jamaica, to the harshest streets of Los Angelesa searing memoir that adds fascinating depth to the coming-to-America story
The first time Chude-Sokei realizes that he is first son of the first son of a renowned leader of the bygone African nation is in Uncle Daddy and Big Aunties strict religious household in Jamaica, where he lives with other abandoned children. A visiting African has just fallen to his knees to shake him by the shoulders: Is this the boy? Is this him?
Chude-Sokeis immersion in the politics of race and belonging across the landscape of the African diaspora takes a turn when his traumatized mother, who has her own extraordinary history as the onetime Jackie O of Biafra, finally sends for him to come live with her. In Inglewood, Los Angeles, on the eve of gangsta rap and the LA riots, its as if hes fallen to Earth. In this world, anything aliendefinitely Chude-Sokeis secret obsession with science fiction and David Bowieis a danger, and his yearning to become a Black American gets deeply, sometimes absurdly, complicated. Ultimately, it is a boisterous pan-African family of honorary aunts, uncles, and cousins that becomes his secret society, teaching him the redemptive skill of navigating not just Blackness, but Blacknesses, in his America.
About the Author
---
LOUIS CHUDE-SOKEIisa writer, scholar, and director of the African American studies program at Boston University. His writing on the African diaspora and other topics has appeared in national and international venues. He lives in Boston.
Praise For…
---
Herein lies the beauty of Floating in a Most Peculiar Way: It reveals how we carry trauma with us, how that trauma can cause us to hurt one another, and how we still love and carry one another with wounds unhealedThese are words in which those of us who have floated outside for so long can touch down for a bit, and connect.
Ijeoma Oluo, New York Times Book Review

"A beautifully told story about displacement and coming-of-age."People Magazine

"Chude-Sokei chronicles his...missteps, advances and inner conflicts to create a moving, perspicacious account of disguising his origins, of adopting pose after pose, of seeking acceptance. It is a story of perplexed identity, of its permutations and specificities."Minneapolis Star-Tribune

"Stupendous doesn't even begin to describe the extraordinary power and exhilarating beauty ofFloating in a Most Peculiar Way. Here is a memoir that blazes like a star and rhymes like Paul Beatty at his best. Louis Chude-Sokei is a writer with all the gifts and then some."
Junot Diaz, author of the Pulitzer Prize-winningThe Brief Wondrous Life of OscarWaoand ofThis Is How You Lose Her

"Chude-Sokei'sFloating in a Most Peculiar Wayis a rich, immersive coming-of-age tale from a man of eccentric, transnational upbringing. Chude-Sokei's honest and eloquent writing ultimately transforms his memoir into a superlative and unforgettable book.
ChigozieObioma, author ofThe FishermenandAn Orchestra of Minorities(both finalist for the Booker prize) This is autobiography at its best. In stories of the multiple blended accents, atrocities, musics, prejudices and foods of London, Biafra, Jamaica, D.C., South Central L.A. and elsewhere, Chude-Sokei confronts the nightmare of history--along with the persistent, sometimes joyful adventure of awakening from it.
Robert Pinsky, Poet Laureate of the United States, 1997-2000

Floating in a Most Peculiar Waydelivers a riveting immigrants journey spanning the African Diaspora that is certain to refine our sense of what it means to be American, and to complicate, especially, what it means to be a Black American.
Charles Johnson, author of the National Book Award-winningMiddle Passageand ofThe Way of the Writer: Reflections on the Art and Craft of Storytelling

An affecting memoir of life as an exile, with a David Bowie soundtrack in the background . . . deftly profound.
Kirkus Reviews, starred review

Absorbing...highly recommended for all memoir readers.
Booklist

A beautiful, plainspoken workThis hard-to-put-down memoir both enlightens and inspires.
Publishers Weekly