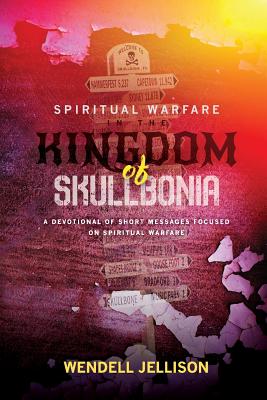 $14.49

Usually Ships in 1-5 Days
Description
---
IN 1952 THE GOVERNOR OF TENNESSEE MADE A PROCLOMATION THAT THE LAND BETWEEN THE TENNESSEE AND MISSISSIPPI RIVERS IN NORTHWEST TENNESSEE WOULD BE KNOWN AS THE KINGDOM OF SKULLBONIA. THE NAME WAS IN REFERENCE TO THE COLORFUL HISTORY OF THE AREA WHICH HAD BEEN WIDELY KNOWN FOR VICES SUCH AS BARE-KNUCKLE BOXING (TO THE SKULL ONLY), GANG WARFARE, PROSTITUTION, THE KKK, ILLEGAL GAMBLING, ETC.
PROMINENT SINS OF A COMMUNITY OR A PARTICULAR REGION CAN BIND SPIRITUAL VICTORY IN A PERSON'S LIFE AND CREATE LONG-LASTING GENERATIONAL CURSES. THIS IS WHY CHRISTIANS MUST COME FORTH ON THE OFFENSIVE, ATTACK HELL'S FORTRESSES WITH SPIRITUAL WARFARE, AND BREAK THROUGH THE STRONGHOLDS THAT SUCH SIN, ABOMINATION AND IDOLATRY HAVE BUILT.
THIS WORK IS A COLLECTION OF MESSAGES ON FAITH, PRAYER, SOUND DOCTRINE, SPIRITUAL INTERCESSION, SINS OF THE LAND, GENERATIONAL CURSES, AND OTHER TOPICS THAT ARE VITAL TO THE SPIRITUAL WARFARE THAT WE ARE FIGHTING.