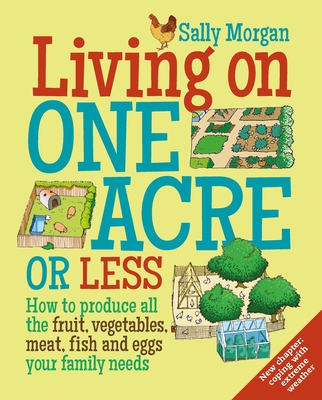 $25.00
Email or call for price
Description
---
You can grow all the fruit and vegetables your family needs, raise animals for meat and eggs, keep fish and bees, and even produce firewood on a plot of land of just one acre or less – alongside your work and family life.
Whether you have a garden, a paddock or perhaps the corner of a field, Sally Morgan guides you through:
How to lay out your plot – including fencing and polytunnels or greenhouses
Managing soil fertility
Growing fruit and vegetables throughout the year
Keeping livestock: poultry, pigs, sheep and goats
Producing fish with aquaponics
Filled with practical advice, this book is essential reading for anyone who wants to be more self-sufficient and live a more sustainable life.
About the Author
---
Sally Morgan is an avid gardener, smallholder and writer. She taught biology for a few years before turning to photography and writing - writing over 200 non-fiction titles for children. Currently, she is editor of Organic Farming Magazine and blogs on her website. A smallholder for more than 20 years, she now owns a small organic farm in Somerset, where she has set up a demonstration homestead and farm school which runs courses.