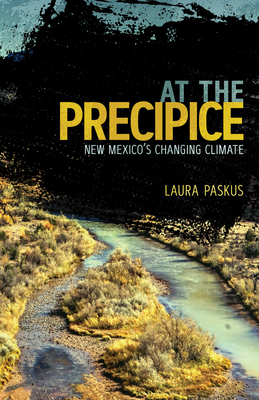 Description
---
2021 New Mexico-Arizona Book Award Winner for Nature/Environment

At the Precipice explores the question many of us have asked ourselves: What kind of world are we leaving to our children? The realities of climate change consume the media and keep us up at night worrying about the future. But in New Mexico and the larger Southwest, climate change has been silently wreaking havoc: average temperatures in the Upper Rio Grande Basin are increasing at double the global average, super fires like Las Conchas have devastated mountains, and sections of the Rio Grande are drying up.

Laura Paskus has tracked the issues of climate change at both the state and federal levels. She shares the frightening truth, both in terms of what is happening in nature and what is not happening to counteract the mounting crisis. She writes, I wonder about the coming world. Which trees will grow, which birds will have survived. . . . The door to that new world has opened. And there's no going back. And yet our future is not yet determined--or is it?