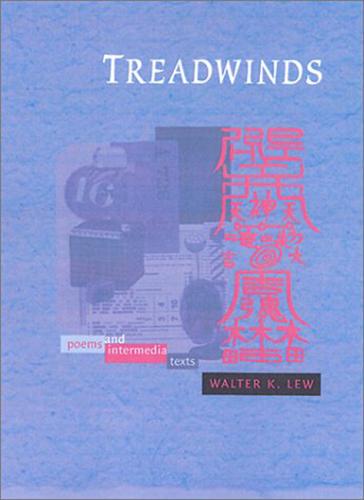 $16.95
Email or call for price
Description
---
The long-awaited first collection of Lew's poems and intermedia pieces.

Winner of the Asian American Literary Award for Poetry (2003)
Runner-up for the PEN Center USA Literary Award in Poetry (2003)

Since the early 1970s, the Korean American poet and scholar Walter K. Lew has produced innovative works ranging from linked-verse elegies for jazz musicians and multimedia movietelling performances to pioneering poetry anthologies and TV documentaries. Treadwinds collects much of Lew's poetry for the first time and arranges it into five thematic sections: his family's experience of Korea's turbulent history; death; the aesthetics of music and painting; eroticism; and mal, which connotes Baudelarian evil in modernist literature, but means language in Korean.

Some poems include Korean and Japanese texts, while the title poem accompanies six collages by filmmaker Lewis Klahr. Evident throughout is Lew's devotion to obscured aesthetic traditions, political critique, spiritual redemption and the creation of new meaning across media and between zones of culture.