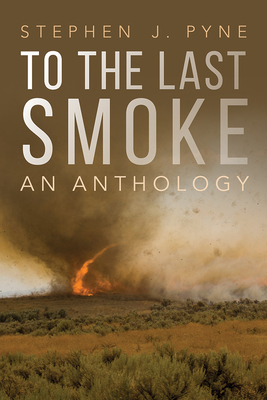 Description
---
From boreal Alaska to subtropical Florida, from the chaparral of California to the pitch pine of New Jersey, America boasts nearly a billion burnable acres. In nine previous volumes, Stephen J. Pyne has explored the fascinating variety of flame region by region. In To the Last Smoke: An Anthology, he selects a sampling of the best from each.
To the Last Smoke offers a unique and sweeping view of the nation's fire scene by distilling observations on Florida, California, the Northern Rockies, the Great Plains, the Southwest, the Interior West, the Northeast, Alaska, the oak woodlands, and the Pacific Northwest into a single, readable volume. The anthology functions as a color-commentary companion to the play-by-play narrative offered in Pyne's Between Two Fires: A Fire History of Contemporary America. The series is Pyne's way of "keeping with it to the end," encompassing the directive from his rookie season to stay with every fire "to the last smoke."
About the Author
---
Stephen J. Pyne is an emeritus professor at Arizona State University. He is the author of more than 30 books, mostly on wildland fire, including Between Two Fires: A Fire History of Contemporary America, also published by the University of Arizona Press.
Praise For…
---
"It is safe to say that Pyne knows as much, if not more, about the nature of wildland fire as anyone on the planet."—Environmental History
"An accessible entry point into the kaleidoscopic set of shifting interests that characterize the relationships of fire."—Southwestern Historical Quarterly
"This is a timely, unconventional collection on different aspects of fire and fire science."—Choice