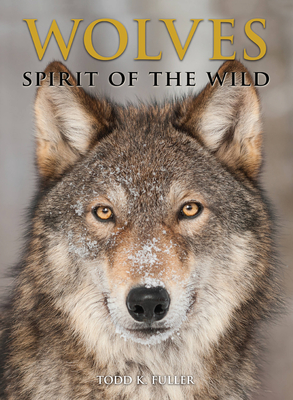 Description
---
This pictorial celebration of wolves around the world reveals the lives of these alluring creatures through stunning photographs paired with facts from wolf biologist Professor Todd Fuller.

Wolves are one of the world's most fascinating creatures, captivating the minds of humans for thousands of years. Enchanting and insightful, they are often admired for their strength and family life. Some believe that wolves are powerful spirit guides and spirit animals. These interesting creatures have also become main characters in myths, legends, and folklore. Although wolves have become popular symbols of the wilderness, they are sometimes misunderstood as dangerous animals.

Stunning photographs and expert insight reveal the true nature and beauty of the wolf, including their environments, how they communicate, and their eating habits. This remarkable, easy-to-follow pictorial will have you enamored with the riveting creatures and their astounding journeys throughout the seasons.

Wolves is the ideal gift for any wolf lovers and anyone who wants to learn more about the gorgeous animals that roam the wild.
About the Author
---
Todd Fuller is Professor of Wildlife Ecology at the University of Massachusetts, Amherst (UMass). He's worked as a wolf and caribou biologist in Alberta, Canada, and as a research scientist in Minnesota studying wolves, deer, and deer hunters. Since arriving at UMass in 1990, Todd has taught courses on natural history, wildlife ecology conservation, and mammalogy. He and his graduate students have worked in the US and in 20 other countries studying the natural history and conservation of mammalian carnivores and herbivores, especially identifying factors affecting variation in their density and distribution; he also has joyfully howled with wolves in the Gobi Desert of Mongolia. Todd is the author of Wolves of the World, and has co-edited, authored, and co-authored over 200 other journal papers, books, monographs, book chapters, book reviews, and other papers.