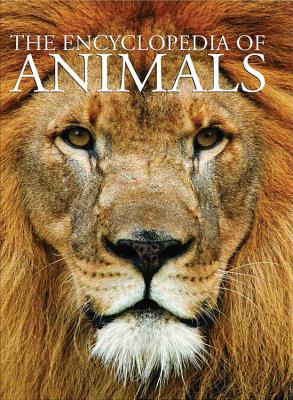 $19.99
Email or call for price.
Description
---
From big cats to great apes, from penguins to boa constrictors, and from giraffes to termites, The Encyclopedia of Animals is a celebration of the immense diversity of life on Earth, from all creatures great and small. Mammals, birds, insects, amphibians, and reptiles are all featured in this full-color encyclopedia.
Profiling more than 400 of the world's most fascinating species, The Encyclopedia of Animals offers a comprehensive overview of creatures from every continent and climate, from the common seal to the leopard, from the field hamster to the duck-billed platypus, from the alpine salamander to the bombardier beetle, and from the kingfisher to the American alligator, and the sea horse.
Featured animals are grouped by order, then within each order by family; each family section contains examples of the key species, which are illustrated with beautifully detailed, full-color annotated artworks. For easy reference, each entry includes a table of information on scientific name, order, and family, features, habitats, diet, and breeding, as well as informative maps showing its distribution and detailed box features.
About the Author
---
David Alderton trained as a veterinarian and his books about dogs have sold over a million copies. David has been awarded the Maxwell Medal by the Dog Writers' Association of America and has acted as consultant on canine programmes screened by the Discovery Channel. He was very closely involved in the TV documentary celebrating the Crufts Centenary dog show, screened by the UK's BBC and broadcasters in thirteen other countries worldwide.