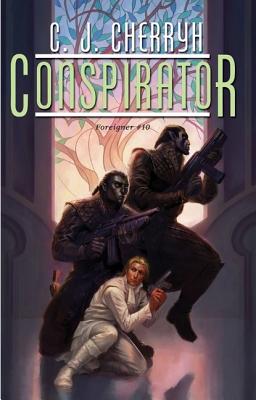 Email or call for price and availability
Other Books in Series
This is book number 10 in the Foreigner Novels (Hardcover) series.
Description
---
First in a brand-new "Foreigner" trilogy from Hugo Award winning author C. J. Cherryh.
Cajeiri is the young son of the powerful leader of the Western Association-and he has become a target for forces bent on destroying his father's rule. For Cajeiri is the first "ateva" youth to have lived in a human environment. And after hundreds of years of fragile atevi-human coexistence, he may very well be the first of his people to ever truly understand the so similar-yet so dangerously different-aliens who share his home planet and threaten the hidebound customs of his race.
About the Author
---
C. J. Cherryh planned to write since the age of ten. When she was older, she learned to use a type writer while triple-majoring in Classics, Latin and Greek. At 33, she signed over her first three books to DAW and has worked with DAW ever since. She can be found at cherryh.com.