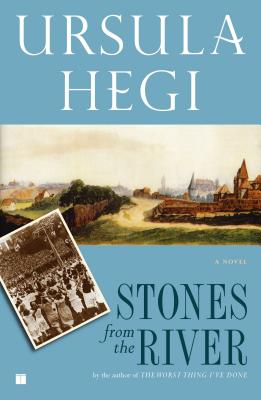 $20.00

Usually Ships in 1-5 Days
Description
---
From the acclaimed author of Floating in My Mother's Palm and Children and Fire, a stunning story about ordinary people living in extraordinary times—"epic, daring, magnificent, the product of a defining and mesmerizing vision" (Los Angeles Times).

Trudi Montag is a Zwerg—a dwarf—short, undesirable, different, the voice of anyone who has ever tried to fit in. Eventually she learns that being different is a secret that all humans share—from her mother who flees into madness, to her friend Georg whose parents pretend he's a girl, to the Jews Trudi harbors in her cellar.

Ursula Hegi brings us a timeless and unforgettable story in Trudi and a small town, weaving together a profound tapestry of emotional power, humanity, and truth.
About the Author
---
Ursula Hegi is the author of The Worst Thing I've Done, Sacred Time, Hotel of the Saints, The Vision of Emma Blau, Tearing the Silence, Salt Dancers, Stones from the River, Floating in My Mother's Palm, Unearned Pleasures and Other Stories, Intrusions, and Trudi & Pia. She teaches writing at Stonybrook's Southhampton Campus and she is the recipient of more than thirty grants and awards.
Praise For…
---
Michael Dorris Los Angeles Times What a novel is supposed to be: epic, daring, magnificent, the product of a definging and mesmerizing vision...It is in a word, remarkable.

Suzanne Ruta The New York Times Book Review Rich and lively...This moving, elegiac novel commands our compassion and respect for the wisdom and courage to be found in unlikely places, in unlikely times.