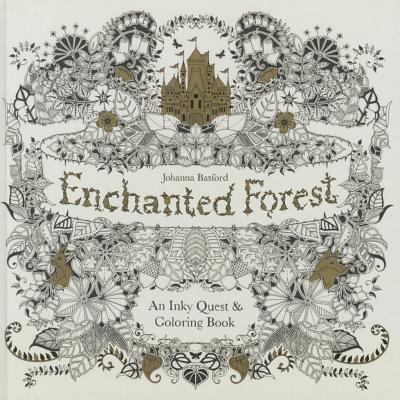 $28.10
Email or call for price.
Description
---
Fall under the spell of the #1 New York Times Bestseller
This magical coloring book by Johanna Basford takes colorists through an enchanted forest to discover what lies in the castle. Similarly interactive like SECRET GARDEN, ENCHANTED FOREST also features hidden objects and fun mazes. Beginning at the entrance to a fairy-tale forest, the journey progresses through highly embellished woods and through intricate flora. Castles, treasure chests, and other magical elements add a fairy tale narrative to the designs. Special features include a gate-folded two-page spread, and a colorable jacket.
About the Author
---
Johanna Basford is an illustrator and ink evangelist who creates intricate and hand-drawn illustrations rooted in the flora and fauna that surrounds her home in rural Scotland.