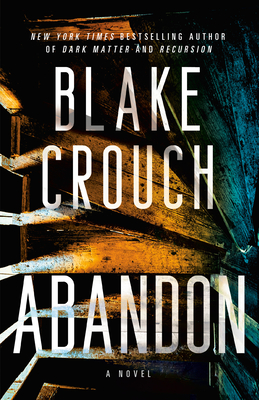 Description
---
Explorers discover the dark secrets behind a town that disappeared without a trace in this standalone thriller from the New York Times bestselling author of Dark Matter and Recursion

On Christmas Day in 1893, every man, woman, and child in a remote mining town disappeared, belongings forsaken, meals left to freeze in vacant cabins, and not a single bone found.

One hundred and thirteen years later, two backcountry guides are hired by a history professor and his journalist daughter to explore the abandoned mining town and learn what happened. With them are a psychic and a paranormal photographer—the town is rumored to be haunted.

They've come to see a ghost town, but what they are about to discover is that twenty miles from civilization, with a blizzard bearing down, they are not alone—and the past is very much alive....
About the Author
---
Blake Crouch is a bestselling novelist and screenwriter. His novels include Upgrade, Recursion, Dark Matter, and the Wayward Pines trilogy, which was adapted into a television series for FOX. Crouch also co-created the TNT show Good Behavior, based on his Letty Dobesh novellas. He lives in Colorado.