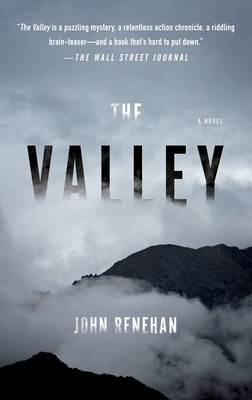 Email or call for price and availability
March '15 Indie Next List
---
"Lt. Black, a desk officer at a forward operating base in Afghanistan, has been ordered by his commander to investigate a complaint about a platoon stationed in the Valley, the most remote and dreaded American-occupied outpost in the country. It has been said that war brings out both the best and the worst in men, but what Black, who struggles with his own demons, comes to realize is that the truth is much more complicated and frightening. The Valley is rich with detail, compelling and complex."
— Lyn Roberts, Square Books, Oxford, MS
Description
---
*Named one of Wall Street Journal's Best Books of 2015
*Selected as a Military Times's Best Book of the Year An intricate mystery unfolds against the backdrop of the Afghanistan war in this former Army Captain's gripping portrait of a fighting division holding a remote outpost. "You're going up the Valley." Black didn't know its name, but he knew it lay deeper and higher than any other place Americans had ventured. You had to travel through a network of interlinked valleys, past all the other remote American outposts, just to get to its mouth. Everything about the place was myth and rumor, but one fact was clear: There were many valleys in the mountains of Afghanistan, and most were hard places where people died hard deaths. But there was only one Valley. It was the farthest, and the hardest, and the worst. When Black, a deskbound admin officer, is sent up the Valley to investigate a warning shot fired by a near-forgotten platoon, he can only see it as the final bureaucratic insult in a short and unhappy Army career. What he doesn't know is that the warning shot was not the worst crime in the Valley before his arrival, and his investigation will not only disturb the platoon's dark secrets but launch a shattering personal odyssey of obsession and discovery. The Valley is a mind-bending mystery and a riveting tour de force that announces John Renehan as a great American storyteller.
About the Author
---
John Renehan served in the Army's Third Infantry Division as a field artillery officer in Iraq. He previously worked as an attorney in New York City. He lives with his family in Virginia. This is his first novel.