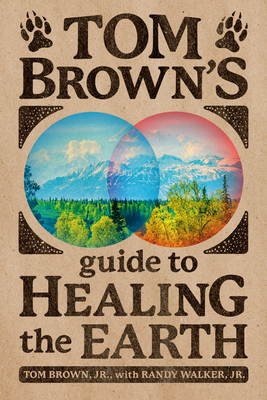 Description
---
As a child he was taught to respect nature by an Apache elder he called Grandfather, now as a bestselling author and master tracker Tom Brown, Jr., shares his secrets for nurturing and saving our planet.

Tom Brown, Jr., is America's most acclaimed outdoorsman, tracker, and teacher. When he was eight he met Stalking Wolf, an Apache elder who taught the young man how to survive in the wild, and more importantly, how to value our place in the natural order.

For more than three decades, Tom Brown, Jr., has shared these insights with the world through teaching, writing, and film. Now, for the first time, he has detailed actions that each of us can take to help heal our ailing planet.
About the Author
---
Tom Brown, Jr., began to learn hunting and tracking at the age of eight under the tutelage of an Apache elder, medicine man, and scout in Toms River, New Jersey. Tom is the author of sixteen books on nature. In 1978, Tom founded the Tracker School in the New Jersey Pine Barrens where he offers more than one hundred classes about wilderness survival and environmental protection.