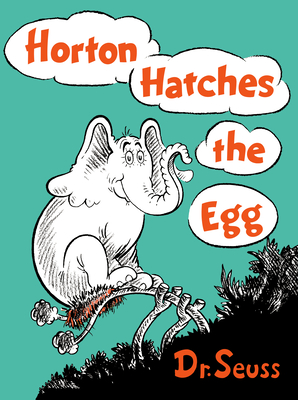 Description
---
The Dr. Seuss classic that first introduced Horton the Elephant celebrates its 80th anniversary! The new matte finish cover makes it a perfect gift!



Beloved by generations for his kindness and loyalty, Horton the Elephant is one of the most iconic and honorable characters in children's literature—as well as the star of two books and a short story by Dr. Seuss (Horton Hatches the Egg, Horton Hears a Who!, and "Horton and the Kwuggerbug.") In this book—the comic classic in which Horton utters the line "I meant what I said, and I said what I meant. . . . An elephant's faithful, one hundred per cent!"—we see his integrity rewarded with a surprise ending that will delight readers of all ages. Told with Dr. Seuss's signature rhymes and trademark illustrations, this is a tale that will be enjoyed over and over, by reader and listener alike. It makes a perfect gift for birthdays and holidays, and is ideal for sparking discussions about kindness, values, and loyalty. As timeless today as it was in 1940, a peel-off 80th-anniversary sticker on the front cover also makes it great for collectors!
About the Author
---
Theodor Seuss Geisel—aka Dr. Seuss—is one of the most beloved children's book authors of all time. From The Cat in the Hat to Oh, the Places You'll Go!, his iconic characters, stories, and art style have been a lasting influence on generations of children and adults. The books he wrote and illustrated under the name Dr. Seuss (and others that he wrote but did not illustrate, including some under the pseudonyms Theo. LeSieg and Rosetta Stone) have been translated into 45 languages. Hundreds of millions of copies have found their way into homes and hearts around the world. Dr. Seuss's long list of awards includes Caldecott Honors, the Pulitzer Prize, and eight honorary doctorates. Works based on his original stories have won three Oscars, three Emmys, three Grammys, and a Peabody.