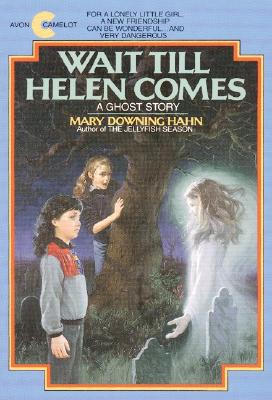 $8.99
Email or call for price
Description
---
Beware of Helen...
Heather is such a whiny little brat. Always getting Michael and me into trouble. But since our mother married her father, we're stuck with her...our "poor stepsister" who lost her real mother in a mysterious fire.
But now something terrible has happened. Heather has found a new friend, out in the graveyard behind our home -- a girl named Helen who died with her family in a mysterious fire over a hundred years ago. Now her ghost returns to lure children into the pond...to drown! I don't want to believe in ghosts, but I've followed Heather into the graveyard and watch her talk to Helen. And I'm terrified. Not for myself, but for Heather...
About the Author
---
Mary Downing Hahn is the best-selling author of more than twenty award-winning books for young readers, including Stepping on the Cracks, which won the Scott O'Dell Award for Historical Fiction. Anna on the Farm is the follow-up to Anna All Year Round, both based on the author's mother's memoirs about growing up in Maryland pre-World War I.