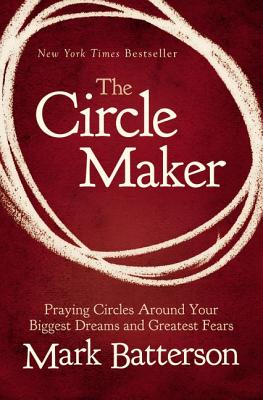 $19.99
Email or call for price.
Description
---
According to Pastor Mark Batterson in his book, The Circle Maker, -Drawing prayer circles around our dreams isn't just a mechanism whereby we accomplish great things for God. It's a mechanism whereby God accomplishes great things in us.- Do you ever sense that there's far more to prayer, and to God's vision for your life, than what you're experiencing? It's time you learned from the legend of Honi the Circle Maker--a man bold enough to draw a circle in the sand and not budge from inside it until God answered his prayers for his people. What impossibly big dream is God calling you to draw a prayer circle around? Sharing inspiring stories from his own experiences as a circle maker, Mark Batterson will help you uncover your heart's deepest desires and God-given dreams and unleash them through the kind of audacious prayer that God delights to answer.
About the Author
---
Mark Batterson serves as the lead pastor of National Community Church, one church with seven locations in Washington, DC. Mark is the author of several best-selling books: "In a Pit with a Lion on a Snowy Day, Wild Goose Chase," and "Primal." Mark is a popular speaker at leadership conferences, denominational gatherings and men's retreats. His articles appear in a wide-variety of periodicals including "Leadership Journal, Rev, Outreach Magazine, "and "Relevant." Mark and his wife, Lora, live on Capitol Hill with their three children.