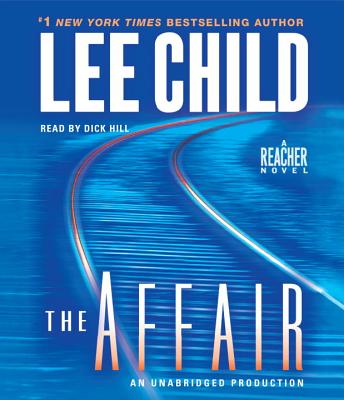 $45.00
Email or call for price.
Description
---
With Reacher, #1 New York Times bestselling author Lee Child has created "a series that stands in the front rank of modern thrillers" (The Washington Post).
Everything starts somewhere. . . .
For elite military cop Jack Reacher, that somewhere was Carter Crossing, Mississippi, way back in 1997. A lonely railroad track. A crime scene. A coverup.
A young woman is dead, and solid evidence points to a soldier at a nearby military base. But that soldier has powerful friends in Washington.
Reacher is ordered undercover--to find out everything he can, to control the local police, and then to vanish. Reacher is a good soldier. But when he gets to Carter Crossing, he finds layers no one saw coming, and the investigation spins out of control.
Local sheriff Elizabeth Deveraux has a thirst for justice--and an appetite for secrets. Uncertain they can trust one another, Reacher and Deveraux reluctantly join forces. Reacher works to uncover the truth, while others try to bury it forever. The conspiracy threatens to shatter his faith in his mission, and turn him into a man to be feared.
A novel of unrelenting suspense that could only come from the pen of #1 New York Times bestselling author Lee Child, The Affair is the start of the Reacher saga, a thriller that takes Reacher--and his readers--right to the edge . . . and beyond.
About the Author
---
LEE CHILD is the author of sixteen Jack Reacher thrillers, including the #1 New York Times bestsellers Worth Dying For, 61 Hours, Gone Tomorrow, Nothing to Lose, and Bad Luck and Trouble. His debut, Killing Floor, won both the Anthony and the Barry awards for Best First Mystery, and The Enemy won both the Barry and the Nero awards for Best Novel. Foreign rights in the Jack Reacher series have sold in more than fifty territories. All titles have been optioned for major motion pictures. Child, a native of England and a former television director, lives in New York City. From the Hardcover edition.
Praise For…
---
Praise for #1 bestselling author Lee Child and his Reacher series
 
"Child is a superb craftsman of suspense."—Entertainment Weekly
 
"The truth about Reacher gets better and better."—Janet Maslin, The New York Times
 
"Implausible, irresistible Reacher remains just about the best butt-kicker in thriller-lit."—Kirkus Reviews
 
"Like his hero Jack Reacher, Lee Child seems to make no wrong steps."—Associated Press
 
"Lee Child [is] the current poster-boy of American crime fiction."—Los Angeles Times
 
"Indisputably the best escape artist in this escapist genre."—Marilyn Stasio, The New York Times
 
"Jack Reacher is much more like the heir to the Op and Marlowe than Spenser ever was."—Esquire