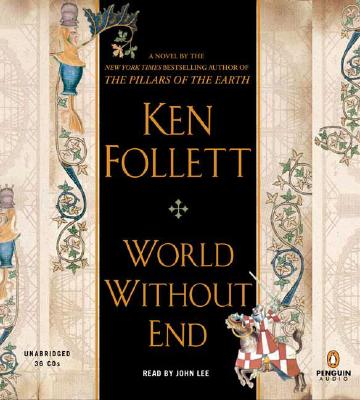 $59.95
Email or call for price
Description
---
Make this your next book club selection and everyone saves.
Get 15% off when you order 5 or more of this title for your book club.
Simply enter the coupon code FOLLETPILLARS at checkout.
This offer does not apply to eBook purchases. This offer applies to only one downloadable audio per purchase.


View our Ken Follett feature page.
Ken Follett has 90 million readers worldwide.
The Pillars of the Earth
is his bestselling book of all time. Now, eighteen years after the publication of
The Pillars of the Earth
, Ken Follett has written the most anticipated sequel of the year-
World Without End
.
Unabridged edition read by John Lee