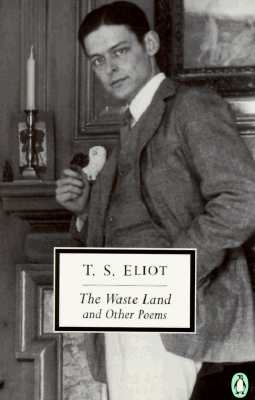 $7.95
Email or call for price.
Description
---
While recovering from a mental collapse in a Swiss sanitarium in 1921 Thomas Stearns Eliot began constructing what would become the definitive poem of the modern condition, and one that still casts a large and ominous shadow over 20th-century poetry. Built upon the imagery of the Holy Grail legend, the Fisher King, and ancient fertility cults, "The Waste Land" is both a poetic diagnosis on an ailing civilization, and a desperate quest for spiritual renewal. Through pastiche and collage Eliot, with considerable editorial assistance by Ezra Pound, unfolds a nightmarish, kaleidoscopic landscape of sexual disorder and spiritual desolation, inhabited by the voices (literary, historical, mythic, contemporary) of an unconscious that is at turns deeply personal and culturally collective.
This Penguin Twentieth-Century Classic edition collects all of the poems in Eliot's first three volumes of verse, including "The Love Song of J. Alfred Prufrock", a hallmark of post-symbolist irony; Eliot's piercing critiques of modern civilization (Sweeney Among the Nightingales, Gerontion, and Preludes); and Mr. Eliot's Sunday Morning Service and Whispers of Immortality, compelling expressions of the search for a sustaining faith.