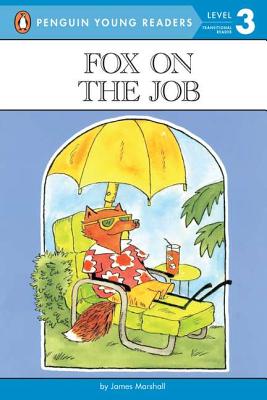 $4.99
Email or call for price.
Description
---
Level Three

When Fox breaks his bike, his mom tells him to get a job to pay for a new one. He tries working at a shoe store (too much!), an amusement park (too scary!), and even tries delivering pizzas (too fast!). Then he finds a job that's just his speed - bed testing in a store window! Zzzzzzz!
About the Author
---
James Marshall was one of the most prolific and successful author/illustrators of children's books. He was best known for his series on the mischievous exploits of Fox, a debonair, lazy showoff; the uproarious adventures of the two Cut-Ups, Spud and Joe; George and Martha; and the misadventures of the Stupidfamily. He divided his time between an apartment in the Chelsea district of New York and his home in Mansfield Hollow Connecticut.