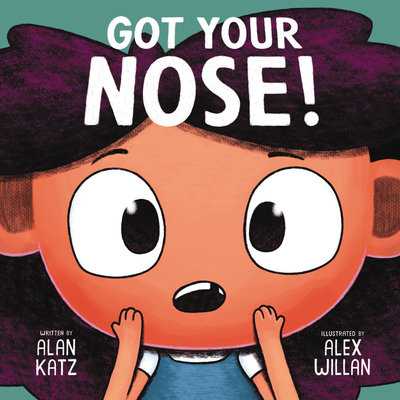 Description
---
This hilarious new picture book by New York Times bestselling author Alan Katz and Unicorns Are the Worst creator Alex Willan imagines what happens when a good-natured game of "got your nose" goes too far—and one little girl's nose runs free.
Becky loves Grandpa Max. When he visits, they have a lot of fun together. But when Grandpa Max pulls his favorite prank on Becky, he accidentally takes her nose—for real!
OH NO!
Now Becky and Grandpa Max have to chase Becky's runny nose all over town—or else, who nose what will happen?
With vibrant art and hilarious wordplay, children, parents, and grandparents alike will love the funny, fast-paced picture book tale that Today Show cohost Dylan Dreyer said "will leave you smiling."
About the Author
---
Alan Katz has written more than 40 highly acclaimed children's books, including Take Me Out of the Bathtub and Other Silly Dilly Songs, The Day the Mustache Took Over, OOPS!, Really Stupid Stories for Really Smart Kids, and the New York Times bestseller Misty the Cloud, with Dylan Dreyer. Alan has received many state awards for children's literature, and he frequently visits schools across the country. 
Alan is also a six-time Emmy-nominated writer for series including The Rosie O'Donnell Show, Taz-Mania, Pinkalicious and Peterrific, numerous Nickelodeon shows, and more. He hosted a long-running game show on SiriusXM's Kids Place Live channel, and he's also created comic books, trading cards, theme park shows, and hundreds of others special projects for kids and their parents.